COD Pipe Extrusion Machine
Brand : Kefengyuan
Product origin : Qingdao
Delivery time :
Supply capacity : 10 sets per month
COD(Corrugated Optic Duct) pipe extrusion machine
Corrugated Optic Fiber
COD color pipe C.O.D Corrugated Optic Duct It uses friction coefficient extremely low modified HDPE is the primary data, in the structure take the friction coefficient extremely low long wall tube as the sub-tube, bears the high pressure, the easy curving corrugated pipe is the female tube, after compound squeezes out becomes. It bears the high pressure, but is curving, has the discrimination, the easy construction is the main feature, in the physical property, the service life, aspects and so on project construction has the superiority.
Optiroad C.O.D. opens new era of telecommunication backbone with its built-in multiple inner ducts (3 to 5) inside of the outer duct by means of assembling cable ducts in the course of production. Both inner and outer ducts are made of HDPE (High Density Polyethylene) having high flexibility enabling rolled-on spool regardless of numbers of inner ducts built-in.
Coiling Length of C.O.D.each reel may practically coiled up to 500 meters, however, coiling even 1,000 meters of small dimension model is also available.

flexible and lengthy product of COD, it enables quick installation reducing considerable consecutive work quantities such as trench excavation, inner duct insertion.
Machine Configuration:
1,Recolier for inside small pipe.
2,Single Screw Extruder
3,Threading Mould
4,Forming Machine and cooling
5,Haul-off Machine
6,Recoiler/winding machine
Model

Inner Pipe Specification

Outer Pipe Specification

Inner pipe Dia.

ID

Wall Thickness

OD

ID

Pitch

OD

COD096P7B-J

7

21±1

2.0±0.5

25±1

75±2

25.4±1

96±2

COD096P6B-J

6

21±1

2.0±0.5

25±1

75±2

25.4±1

96±2

COD089P5B-J

5

21±1

2.0±0.5

25±1

68±2

25.4±1

89±2

COD076P4B-J

4

21±1

2.0±0.5

25±1

60±2

25.4±1

76±2

COD070P3B-J

3

21±1

2.0±0.5

25±1

54±2

25.4±1

70±2

COD116P7D-BR

7

27±1

2.5±0.5

32±1

96±2

25.4±1

116±2

COD116P5D-BR

6

27±1

2.5±0.5

32±1

96±2

25.4±1

116±2

COD106P5D-BR

5

27±1

2.5±0.5

32±1

87±2

25.4±1

106±2

COD096P4D-BR

4

27±1

2.5±0.5

32±1

78±2

25.4±1

96±2

COD085P3D-BR

3

27±1

2.5±0.5

32±1

69±2

25.4±1

85±2
Single Screw Extruder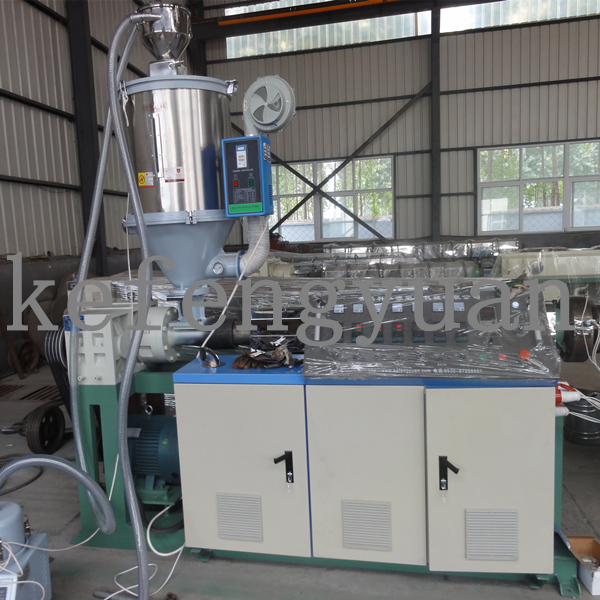 Calibration tank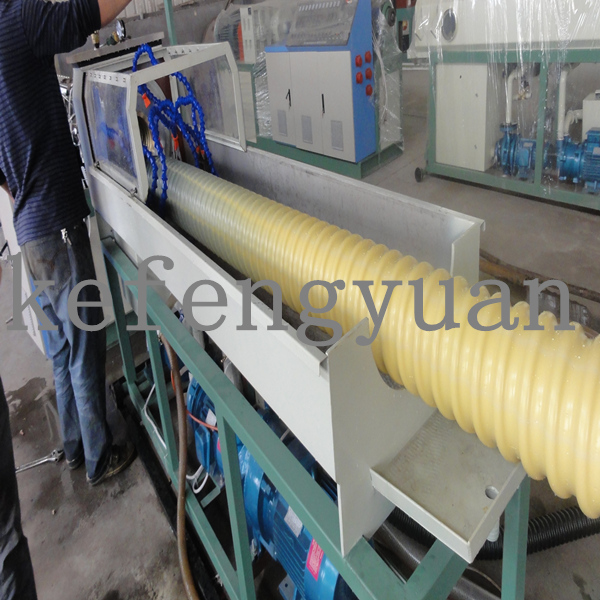 Different color can be produced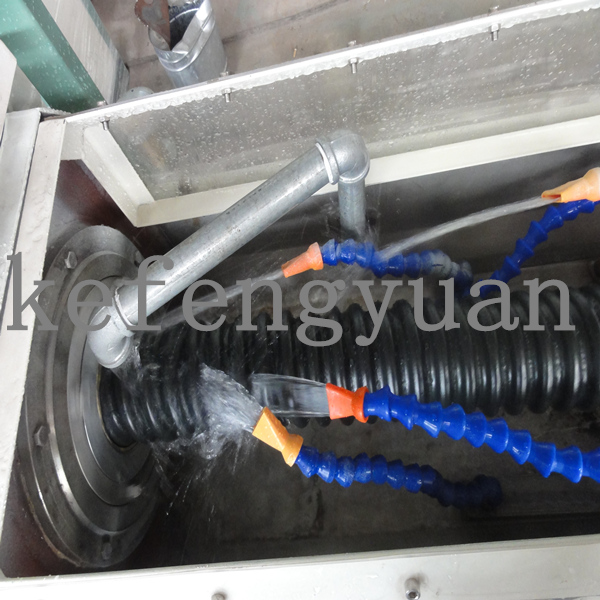 Finish Pipe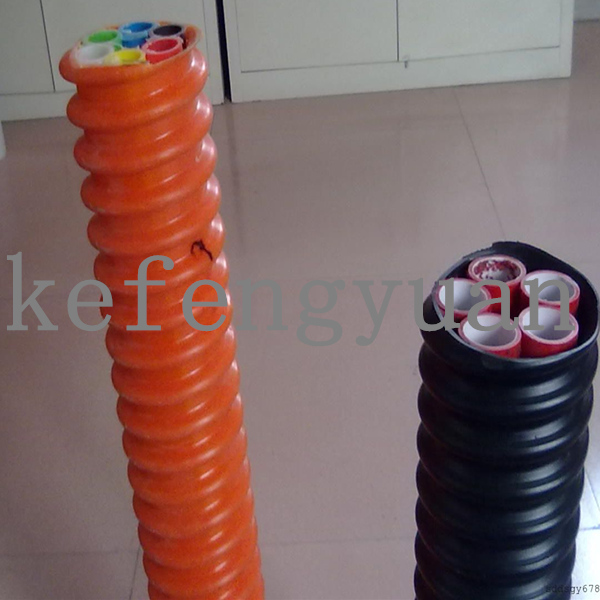 Flat outside wrapper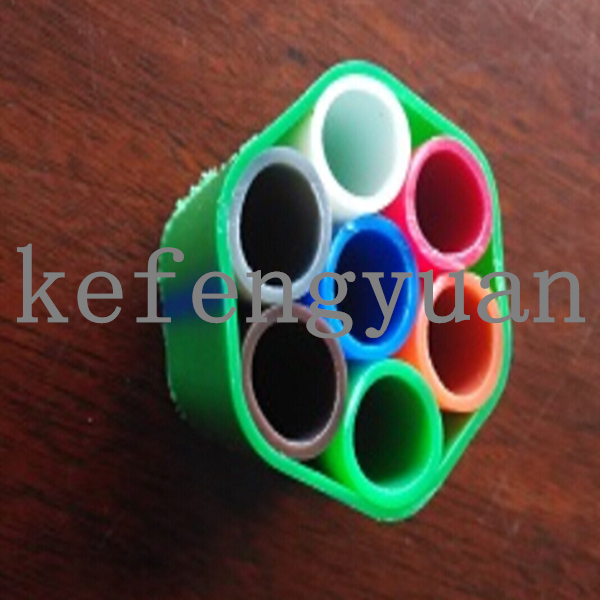 Recoiler