Corrugated Pipe Extrusion Machine
Brand : Kefengyuan
Product origin : Qingdao
Delivery time :
Supply capacity : 10 sets per month
Corrugated Pipe Extrusion Machine
1. Extruder: high efficient screw, hard gear surface gearbox, uniformed raw material heating, good plasticization, high extrusion speed.
PE/PA/EVA/PP main machine is equipped with single screw extruder; PVC main machine adopts double conic screw extruder.
2. Corrugation forming machine: closed structure, module link in the overall closure base does round-trip running in the running tunnels.
3. Forming modules: it is made of hard steel, with a rigorous use of CNC finishing materials produced to ensure the hardness and precision of the molding modules. These modules are easy and convenient to change
By chaning different moudules, you can produce shrinkeble corrugated pipe and non shrinkable corrugated pipe, the corrugator can be round appearance and squre apperance.
4. Coiler :Single position or double position with torque motor.
5. Electrical parts: ABB inverter, Schneider contactor, RKC temperature controllers etc.
Conical twin screw extruder for PVC powder material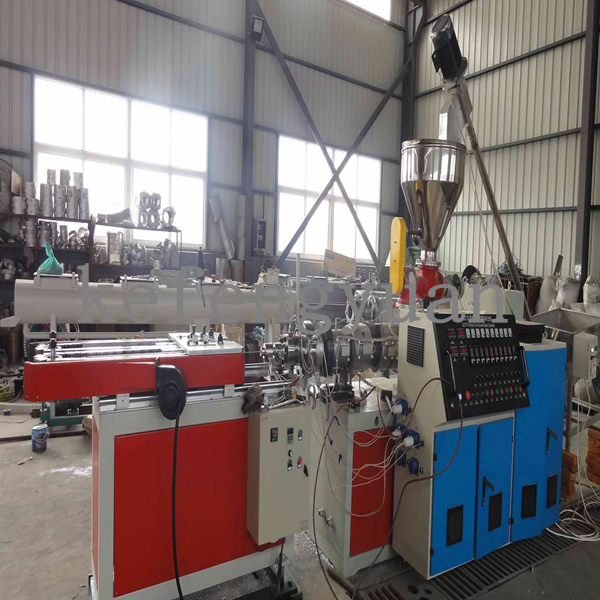 Single Screw Extruder for PE, PP, PA, EVA material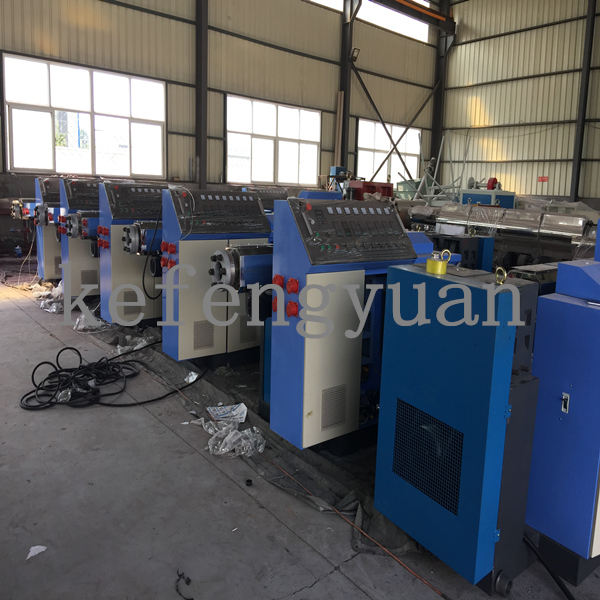 Forming Machine with 39 pairs of mould block, 50 pairs of mould blocks, 72 paris of mould blocks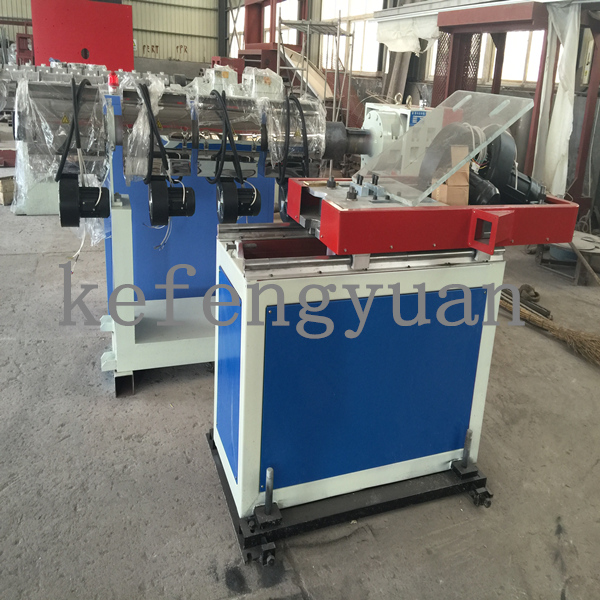 Two cavities mould block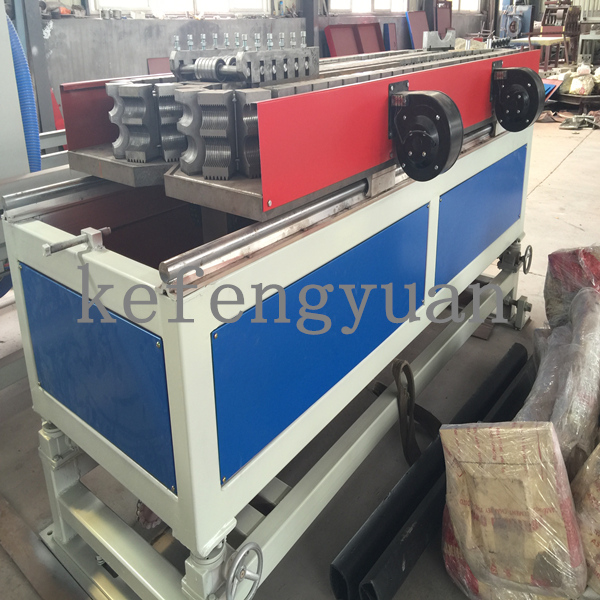 Recoiler: single position and double position are available