Electric Fusion Welding Machine for Sewage Pipe
Brand :
Product origin :
Delivery time :
Supply capacity :
Welding Machine for Electric Fusion Tape
1.Power:12KW
2.Voltage:220V/380V
3.Frequency:50-60HZ
4.Dimention: 400*300*200mm

This welding machine is used to weld PE electric hot melt wrapper under the electricity which makes the embessed fusion net of wrapper heat until it melt. The wrapper and Pe jacket would weld together when temperature is low.
Features & Benefits:
High effeciancy. Size is small; Weight is light(4kg/set), so easy to move.
Long-life usage. Have Fixed the two fans to enfast the heat away quickly.
High welding quality. Temperature and electric current is self-controlled, and intergreted circuit.
Enjoy highly reliable safety. Double-circuit warning model between current and voltage.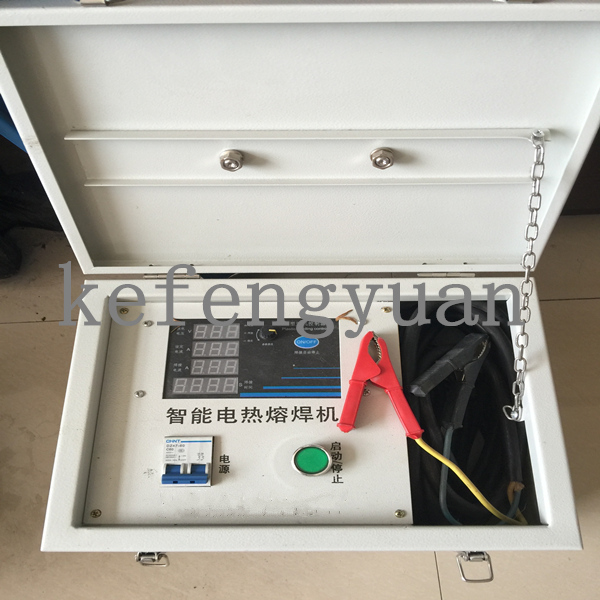 Easy to take away