HDPE Hollow Wall Winding Pipe Machine
Brand : Kefengyuan
Product origin : Qingdao
Delivery time :
Supply capacity : 10 sets per month
HDPE Hollow Wall Winding Pipe Machine
This machine is mainly for producing large diameter hollow wall winding pipe. Large diameter winding pipe(inner diameter from200mm-3000mm)has high ring stiffness and high brunt intensity with special structure.
It can be used for approximate 50 years and has many advantages such as low cost assembly and easy operation, withstanding pressure, corrosion resistant such as acid, alkali and salt etc, It is becoming as a replacement of cement pipe and iron pipe.
Nowadays, it is being widely used as sewerage and drainage pipe.
This machine can also produce rib reinforced pipe, Krah, Solid wall spiral pipe;
Constitute of production line:
1, Single Screw Extruder
2, Calibrator for square pipe
3, Vacuum Calibration Tank
4, Forming machine and Glue Extruder
5, Saw Blade Cutter
6,Discharging Framework
Model of hollow wall winding pipe machine
Model

KFYPG-1200

KFYPG-2200

KFYPG-3000

Extruder Type

90*30

65*30

120*30

75*30

150*30

90*30

Output(kg/h)

300

120

650

200

700

250

Pipe specification(mm)

200-1200

1000-2200

2000-3000

Production speed(m/h)

2-12

0.5-5

0.3-3

Installed power(kw)

250

380

420
Produce the square pipe: Including single screw extruder, Die&Mould, calibration tank, haul-off machine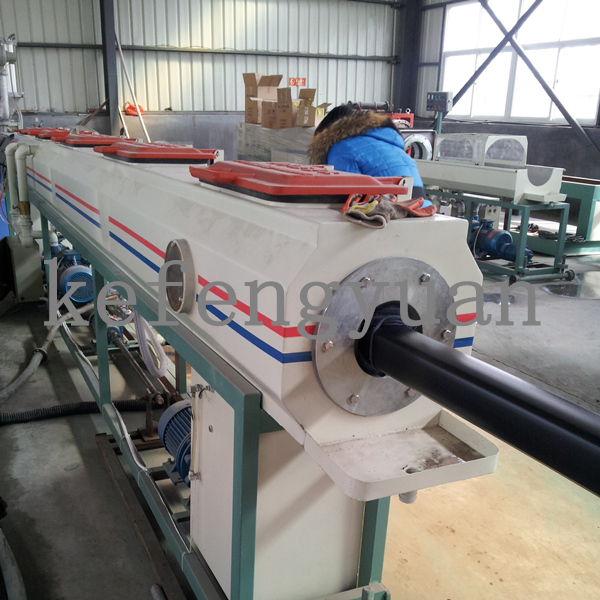 Forming Machine: It can be used as forming machine for all type of spiral pipe like Krah, rib reinforced pipe, solid wall pipe
If you want to produce Krah pipe, there need following parts:
1, Clad Die head&Mould for single wall corrugated pipe
2,One set of single screw extruder for strip
3,Die head for strip
4,Recoiler for single wall corrugated pipe
5,Single wall corrugated pipe machine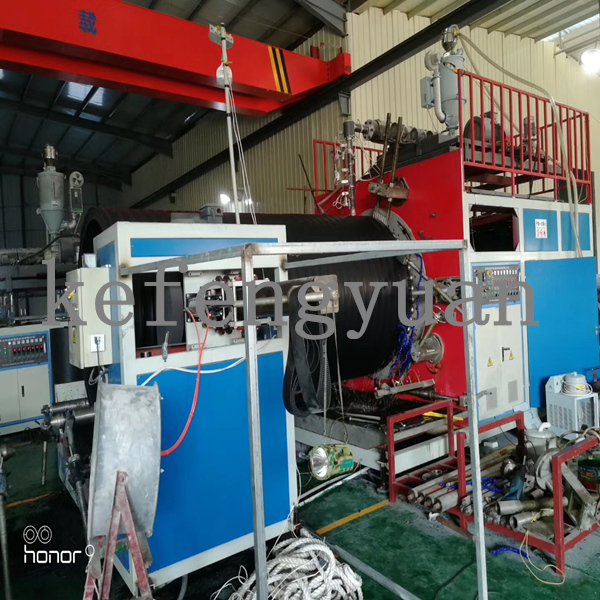 Two sets of 2600mm production lines for customer
This diameter range can be 1200mm-2600mm,1600mm-2600mm;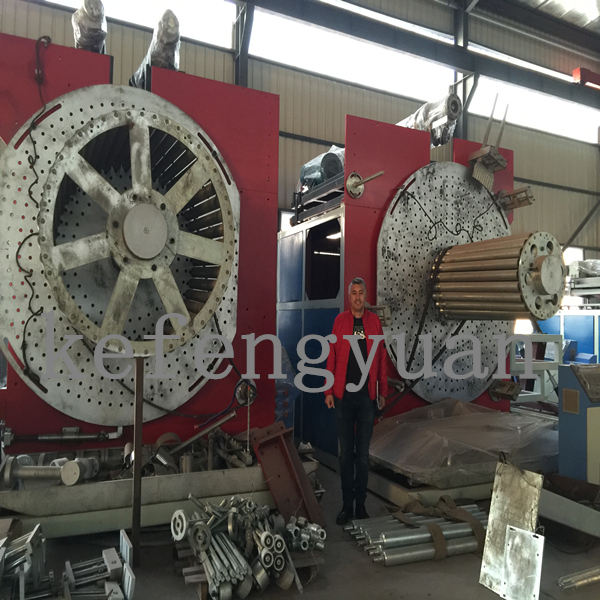 Professional manufacture with machine in factory. We will also take customer visit our domestic customer's factory to see the machine running if necessary.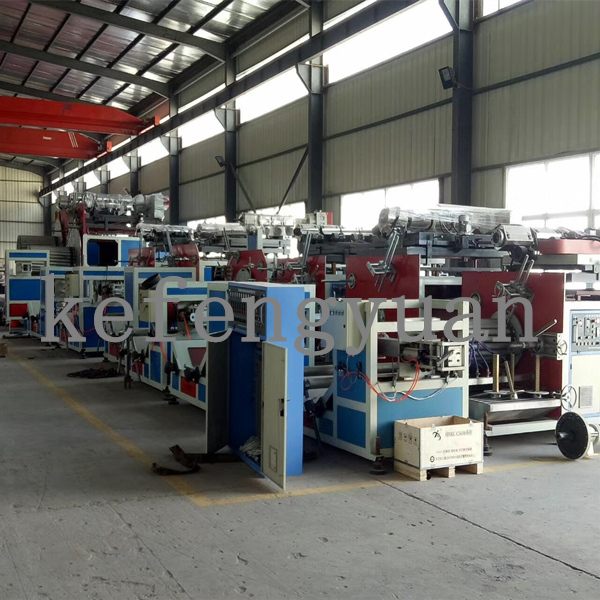 Krah Technology