HDPE Spiral Type corrugated Pipe Machine
Brand : Kefengyuan
Product origin : Qingdao
Delivery time :
Supply capacity : 10 sets per month
HDPE Spiral Type corrugated Pipe Machine
This machine can produce spiral sewage pipe that is similar with Krah and DWC pipe.
The pipe is featured with high SN, big diameter range, easy to construction.
The Spiral type corrugated pipe machine is popular in China now and widely used to produce Hollow wall winding pipe, Krah, Insulation pipe also.
Diameter range: 200-1200mm, 1000-2400mm, 2000-3000mm(customized)
The Spiral type corrugated pipe machine include:
1,Single Screw Extruder
2,Die&Mould for profile

3,Vacuum Calibration Tank
4,Haul-off Machine
5,Forming Machine
6,Glue Extruder
7,Cutting Machine
8,Discharging Framwork
The Profile extrusion Line can produce the Semi circle profile, including single screw extruder, calibratior(tank or table), Haul-off machine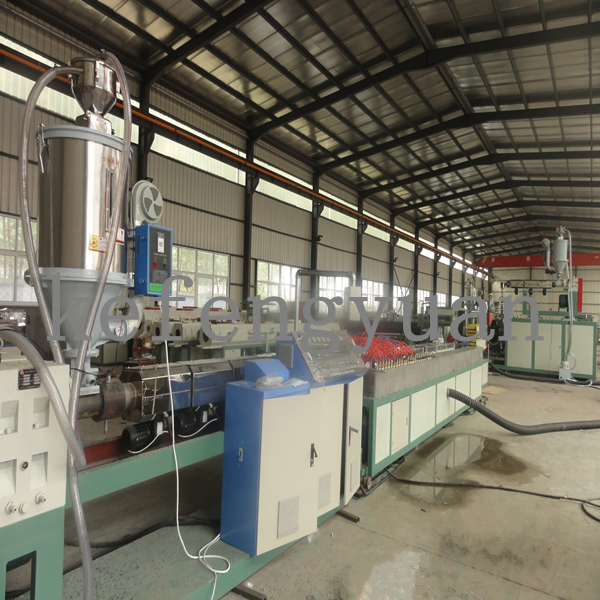 Forming Machine is used to winding the profile and forming the large diameter pipe.
This forming machine can also be used to produce hdpe hollow wall winding pipe, Krah pipe, Solid wall winding pipe.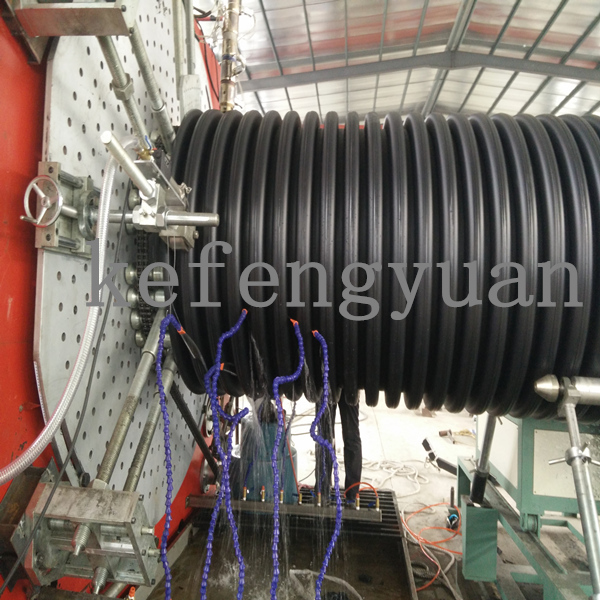 Cutting Machine: with high efficient and easy to operate.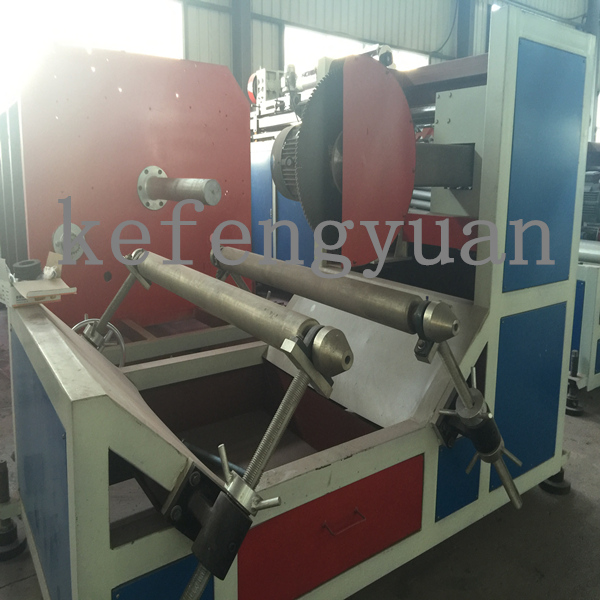 Discharging Framwork: Conveying the pipe move forward. The pipe length usually 6m/9m/12m;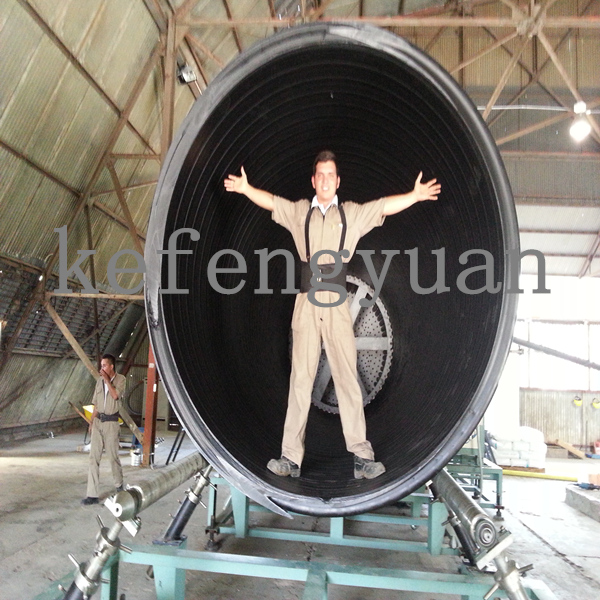 Two layers Spiral pipe can be produced by adding one set of extruder,and mould will be designed according two layers structure.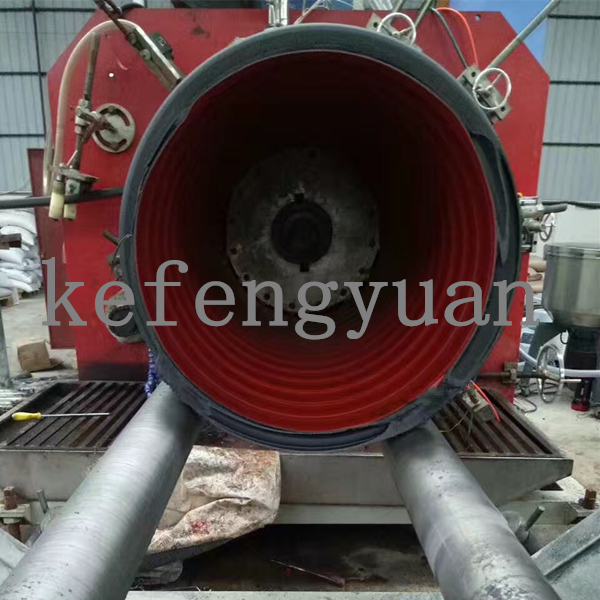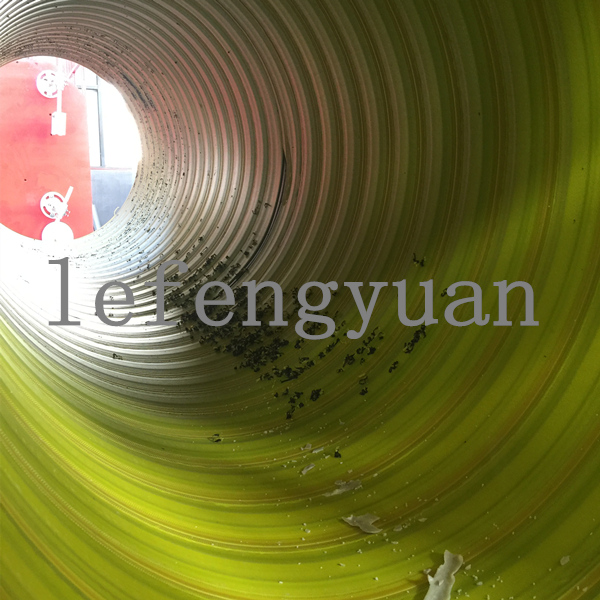 The spiral type corrugated pipe have special structure with rib inside which can gurantee high SN with good quality.
This machine have low machine cost and it is easy to operate,coverage area usually need 24m*9m*3.5m(we will send layout according to customer's size);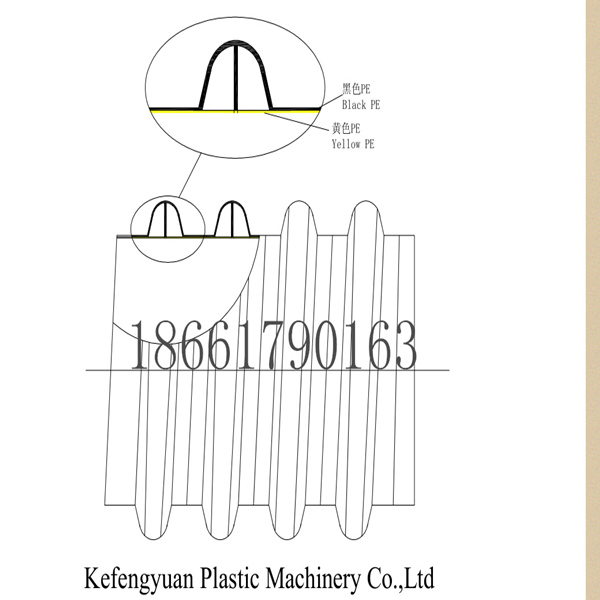 This spiral type corrugated pipe machine can also produce Solid wall winding pipe machine by adding one set of Strip Mould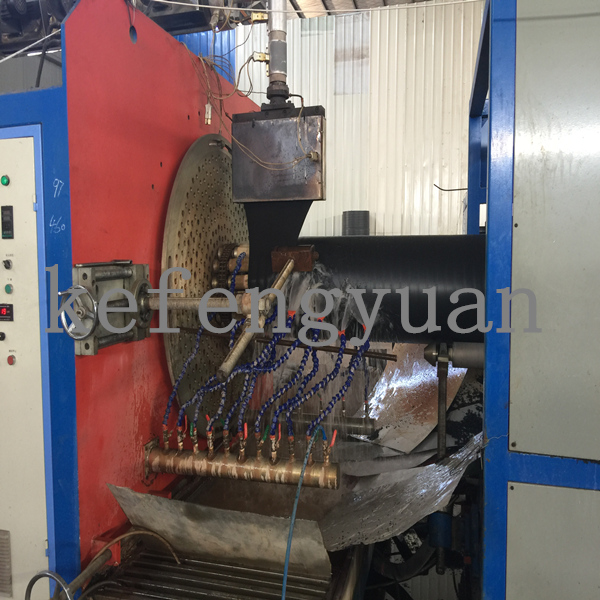 Machine Delivery