Krah Machine
Brand : Kefengyuan
Product origin : Qingdao
Delivery time :
Supply capacity : 10 sets per month
Krah Machine
This machine is constitute of two parts: single wall corrugated pipe machine, Krah forming Machine
Single wall corrugated pipe size depend on the finish Krah pipe diameter.
Forming machine is the same one with Hollow wall winding pipe machine and Spiral rib reinforced pipe machine.
It's a kind of new generation high performance plastic spiral pipe line for large diameter buried drain pipe according to KRAH pipe production technology by Kefengyuan company with the intellectual property.
The features of Krah pipe making machine and equipment
1) Single wall corrugated pipe inside improve the SN
2) Bell and Spigot on line producing, pipe is easy to connected together
3) Pressure against, high strength, high efficient
4) Anti-frozen and long service life (50 years )
5) Convenient to construction
Thread the single wall corrugated pipe inside the cladding mould. Windng continuously to form the spiral profile pipe(Krah)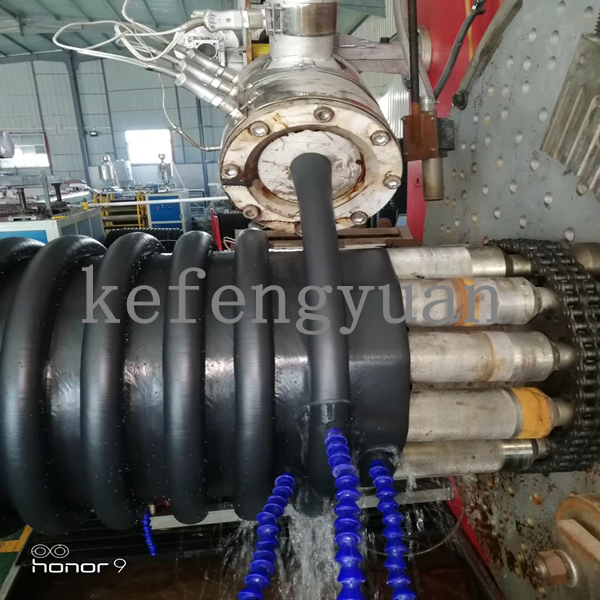 There's HDPE sheet mould to produce HDPE sheet to make sure inside of Krah pipe is flat.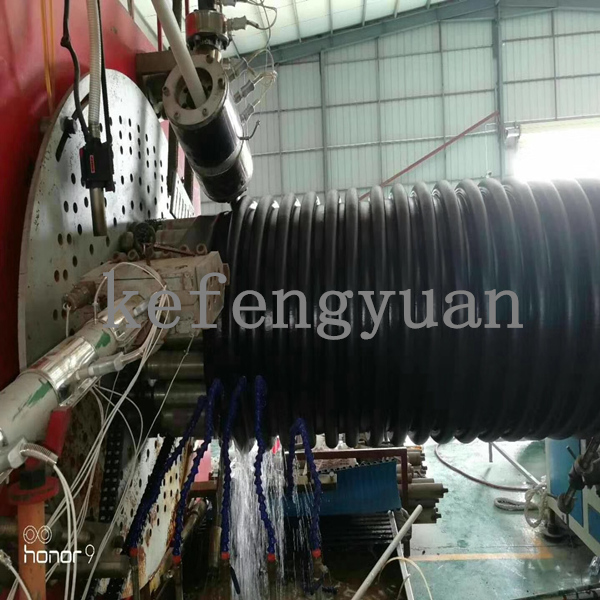 Single wall corrugated pipe machine: Equipped for the Krah machine. High speed, two cavity which can save machine cost.
The mould block adopt 40Cr, hard hardness, long lifetime.
Kefengyuan made single wall corrugated pipe ourselves which make sure the final machine quality.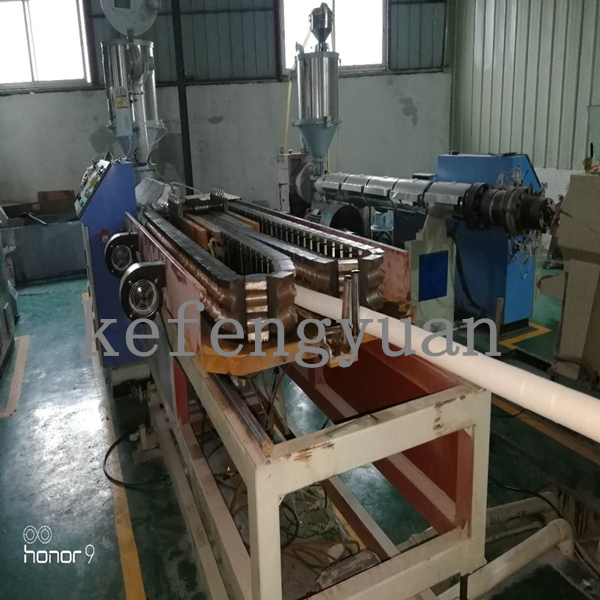 Coiler for single wall corrugated pipe. This is online recoiler, we also equipped one another off line coil for Krah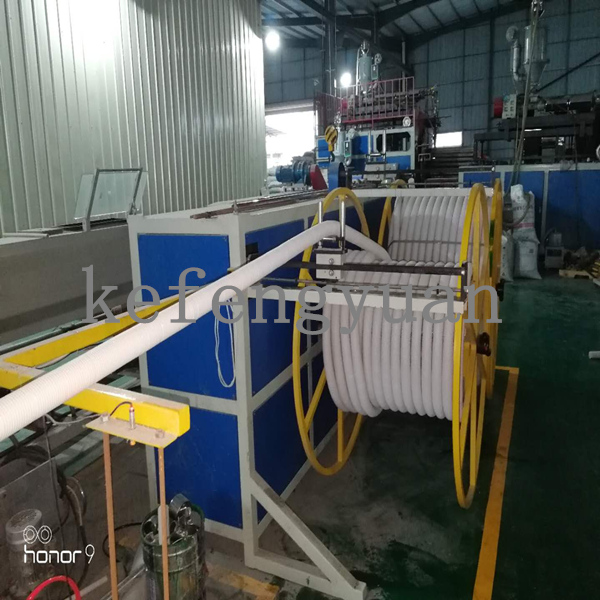 The machine running in customer's factory with good personality.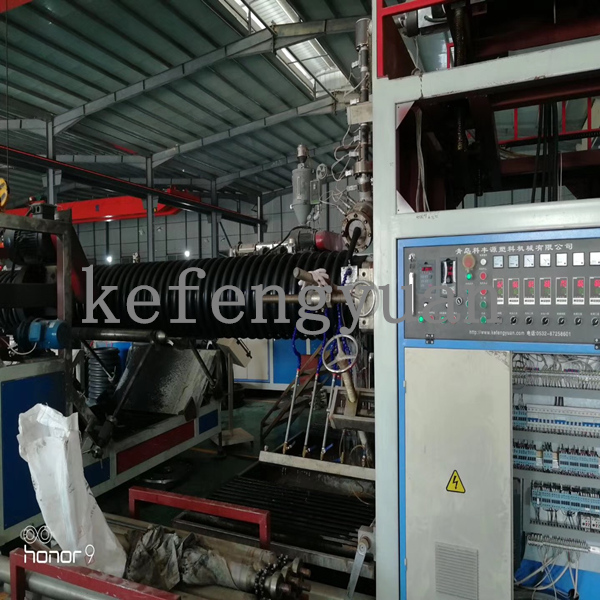 Cutting Machine for Krah. High thickness stainless steel blade.