One Step Pre-insulated Pipe Making Machine
Brand : Kefengyuan
Product origin : Qingdao
Delivery time :
Supply capacity : 10 sets per month
One Step Pre-insulated Pipe Making Machine
This one step technology is to cover the steel tube surface with insulation layer& anti-corrosion layer at the same time, thus forms insulating& anti-corrosion layer of the pepeline, which is pioneer way in China, Compred wich other methods, it features continuous operation, high efficiency, low cost, energy saving, labor saving, environment pollution-free and so on. Progress second prize, several technology update to the advanced international lever. After updating
technology, it has reached internation advanced lever.
The outer casing can be yellow color and black color.
Technical features of pre-insulated pipe making machine:
1 can be operated continuously, high production efficiency, low cost, energy saving
2 automatic deviation adjusting machine, high exactness, steady working, effective correction
3 the whole line all conveyed by rubber wheel, avoid damage to anti-corrosion layer of steel tube
4 casing layer stick with foam layer, foam layer stick with anti-corrosion layer, anti-corrosion layer firmly stick with steel tube.
5,Foming machine online foaming;
6,Pushing machine push the steel into the clad die head&Mould easily;
Specification table of pre insulated pipe: The thickness of foaming layer and casing can be desinged according to customer's requirement
| | | |
| --- | --- | --- |
| Steel Tube Size(mm) | Casing Wall Thickness(mm) | Insulating Layer(mm) |
| 45 | 2.0 | 29 |
| 57 | 2.0 | 29 |
| 76 | 2.2 | 30 |
| 89 | 2.2 | 30 |
| 108 | 2.4 | 30 |
| 133 | 2.4 | 30 |
| 159 | 2.5 | 40 |
| 219 | 2.5 | 40 |
| 273 | 3.0 | 40 |
| 325 | 3.0 | 40 |
| 377 | 3.5 | 40 |
| 426 | 4 | 50 |
Constitute of one step pre-insulated pipe making machine:
1,Pushing Machine
2,Single Screw Extruder
3,Die Head&Mould for threading the steel pipe
4,Low Pressure Foaming Machine
5,Water Cooling Tank
6,Auto Deviation Correction Machine
7,Transmission Line for conveying steel pipe and conveying finished foam pipe
Pushing Machine;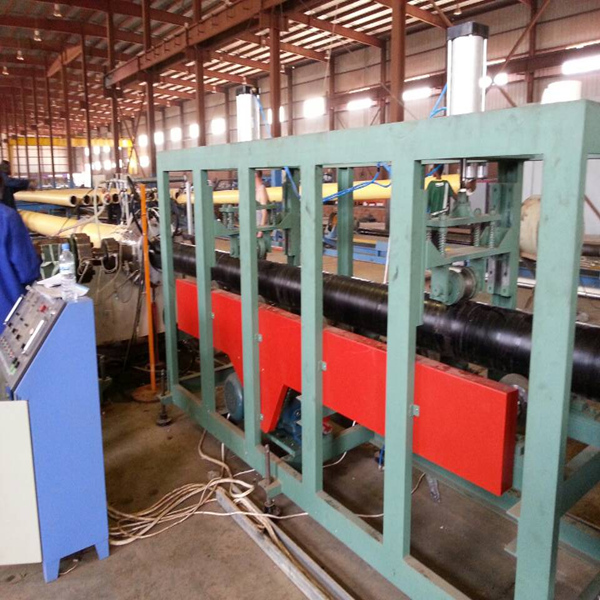 Single Screw Extruder;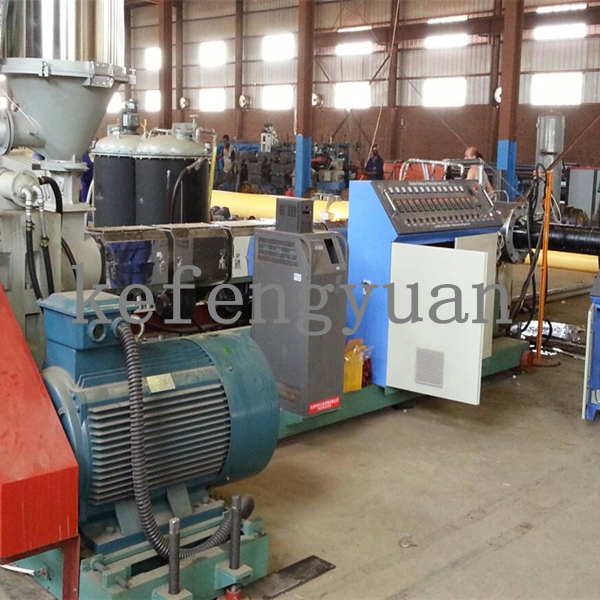 Threading Die head&Mould;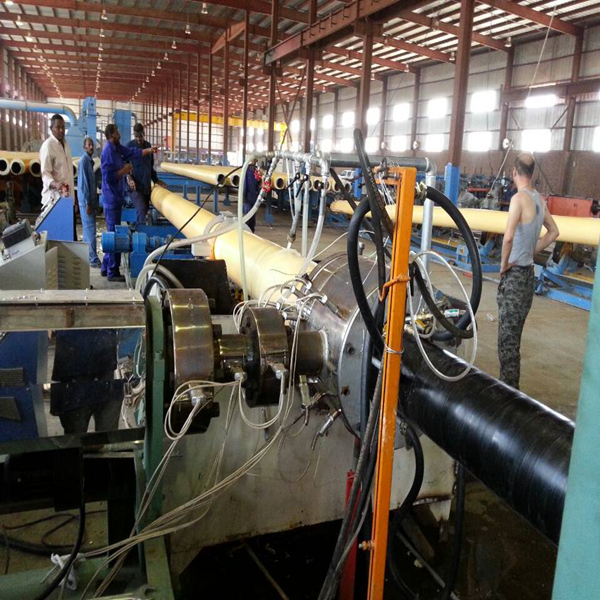 Automatic Deviation Correction Machine: Infrared detection;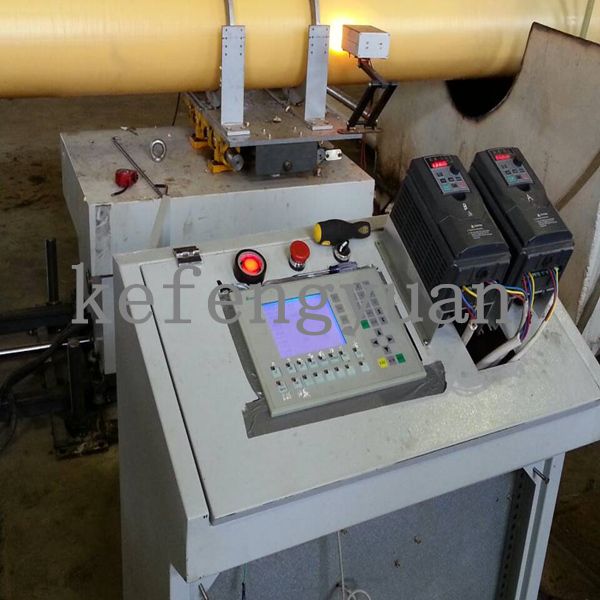 Low Pressure Foaming Machine: Fomring the middle foam layer;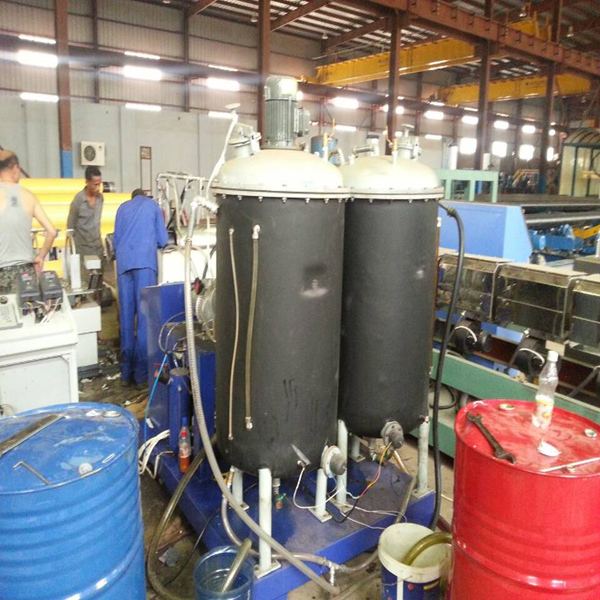 Finish Insulation pipe transmission line: With rubber roller wheel on it;