PC Plastic Sheet Extrusion Machine
Brand : Kefengyuan
Product origin : Qingdao
Delivery time :
Supply capacity : 10 sets per month
PC Plastic Sheet Extrusion Machine
Product Application
PC sunshine board/solid sheet application:

Skylight office buildings, halls, shopping malls, stadiums, utilities.
Station, parking lot, gazebo, lounge corridor canopy, highway and urban elevated road noise barriers.
Applications
Hollow board is mainly used in electronics, packaging, machinery, light industry, postal services, food, medicine, pesticides, household appliances, advertising, decoration, stationery, magneto-optical technology, bio-engineering and other medical and health industries. It is a new type of environmentally friendly packaging materials.
1. Hollow plate

2.Container for parts, food , beverage , pesticide packaging box , precision instrument inner packagig, electronic component backing plate,
3.industrial board, object protection plate, shelving, partitions, floor, cross panels;
4. Electronic industrial packaging.

5. advertising and decorating。

6. Home Use: Residential temporary partition, the wall boards, ceiling boards, container cover, etc.;

7. Other, for washing machines, cars, water heaters, etc. stroller back, packing storage transport plate.

The specially designed screw and the advanced controlling system ensure excellent plasticization, high output and stable extruding.
Single Screw Extruder: Venting type
Screen changer: Quick screen changer of hydraulic system ensures the short course of screen changing.
Mould: Mould adopts high-quality alloy steel and throtting device to guarantee even thickness of the plate.
Vacuum calibrating table: Heating exchanging and cooling system of quick speed in calibrating system alternate effectively and ordinally with vacuum system, which ensures calibrating precision.
Tractor: There are two tractors. The first one is of high power, high reduction ratio, multi-roller type, well low-speed operation, and in addition it is equipped with edge-cutting device to ensure the valid width and smooth cut of the edges.
Stress remover: The advanced large area conductive heating mode can effectively remove the stress of plate and further improve planeness of the plate.
Cutting machine: Accurate instant length-fixed cutting and automatic up-down discharging system combined
Venting type single screw extruder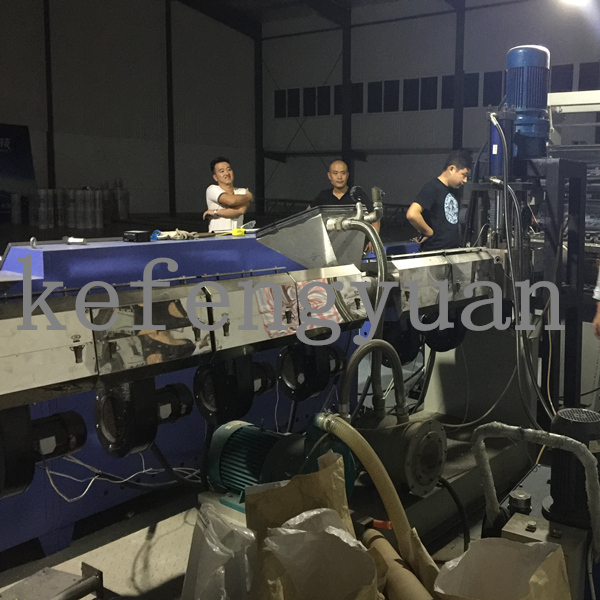 Die head&Mould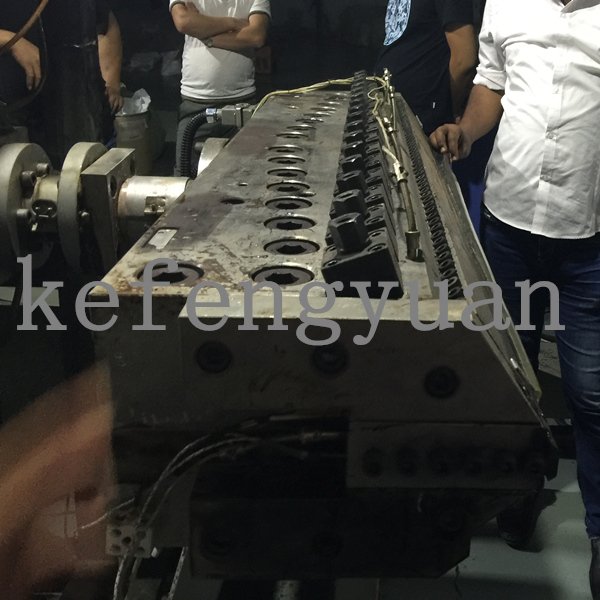 Three rollers calender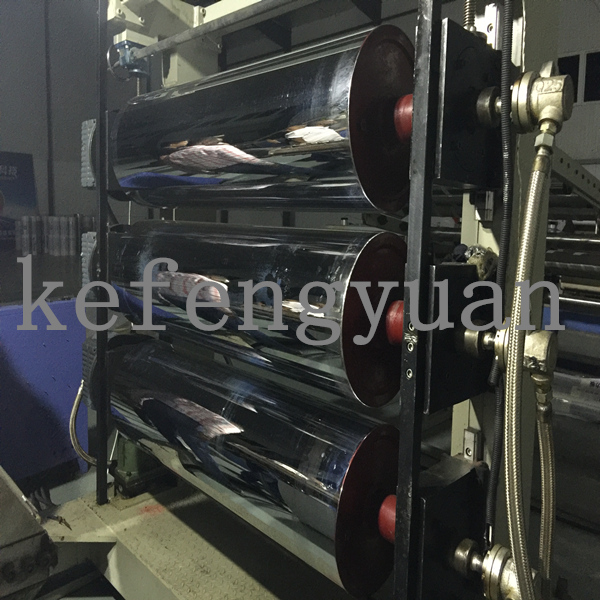 Chiller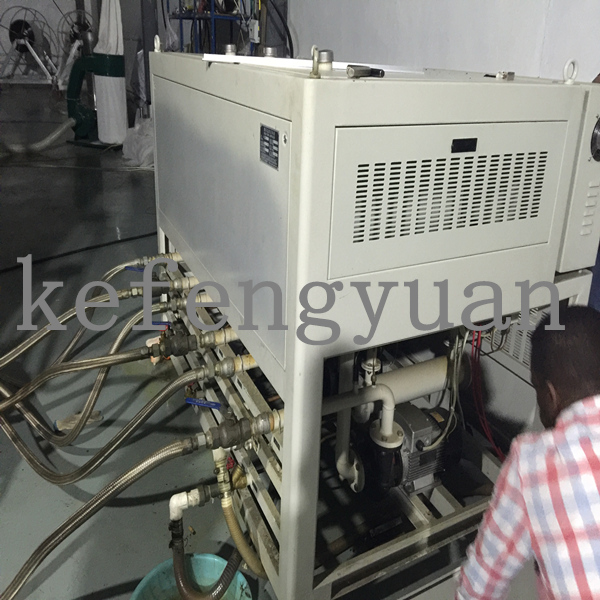 Haul-off Machine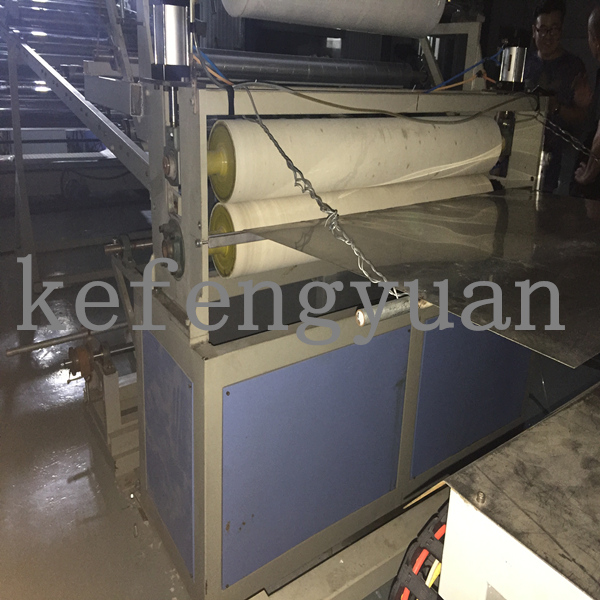 Film laminating machine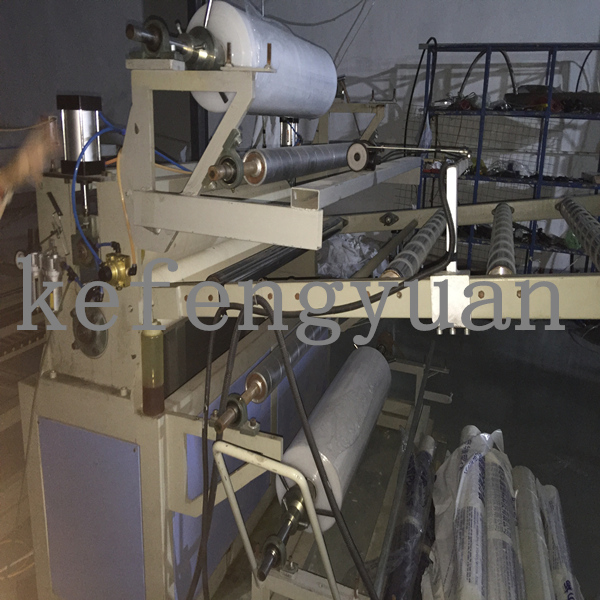 Finish PC sheet weight