PE-RT Pipe Production Line
Brand : Kefengyuan
Product origin : Qingdao
Delivery time :
Supply capacity : 10 sets per month
PE-RT Pipe Production Line
Application: Floor heat conveying;
Diameter: 20mm
Raw mateiral: PE-RT resin;
PE-RT pipe production line constitute:
1,Single Screw Extruder
2,Die&Mould 20mm
3,Vacuum Calibration Tank
4,Cooling Tank
5,Haul-off Machine
6,Recoiler
The pe-rt pipe production line can be used to produce PEX pipe by adding another two sets of extruders. It can also used to produce two layers/three layers/five layers PPR pipe, PE pipe ;
Our company has successfully enlarged the worldwide markets for this production line, such as Pakistan, Russia, Europe,Turkey etc. And in China, this production line are warmly welcomed by more and more plastic companies, the pipe market is becoming larger and larger.
Single screw extruder: It is equipped with auto loader and dryer;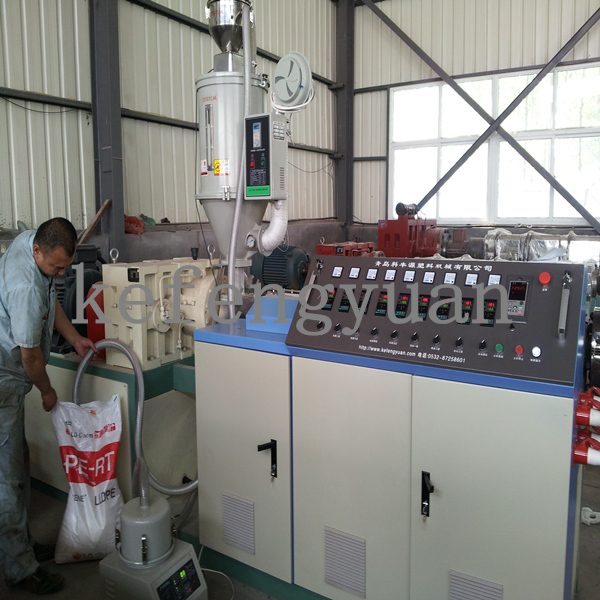 Die&Mould: By changing this die head&mould, we can produce PPR pipe, PE pipe, soft PVC ppe, PEX pipe;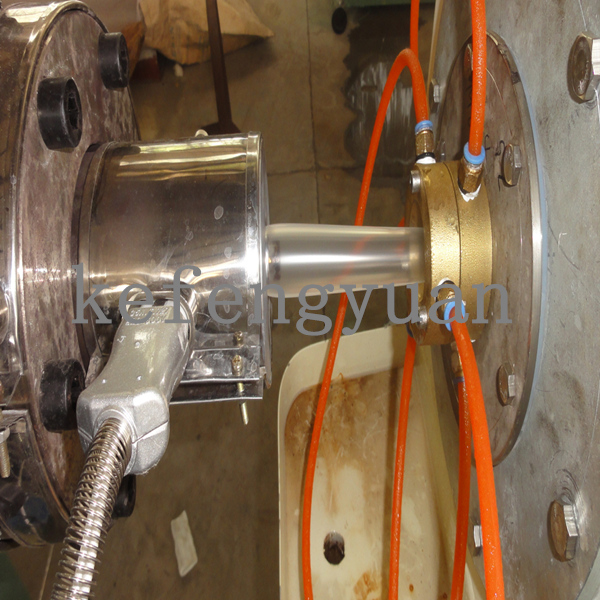 Vacuum Calibration Tank: With calibrator inside. Tin bronze calibrator or stainless steel calibrator can be choosen;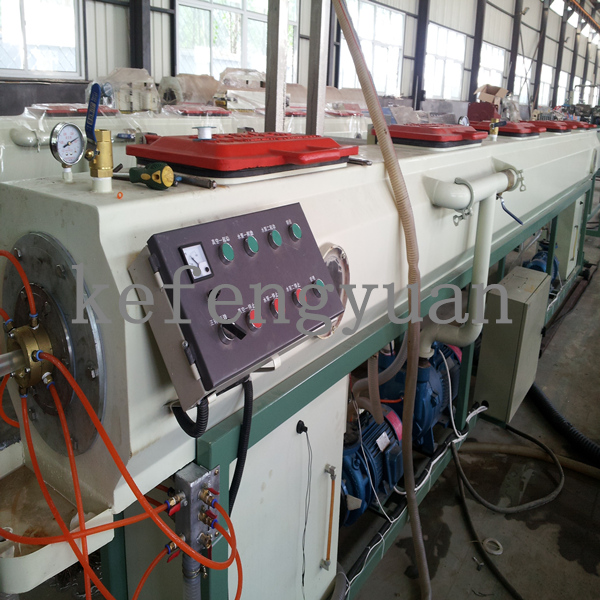 Haul-off Machine: Two caterpillar haul-off machine, pneumatic type and manule type can be choosen;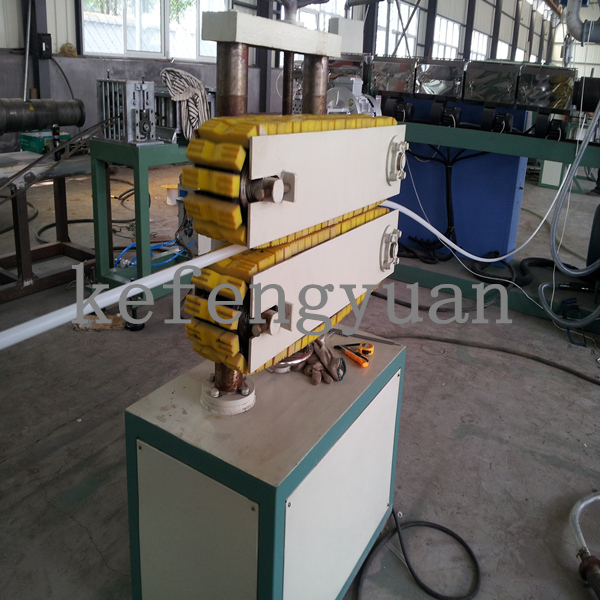 Double Station Recoiler of PE-RT/PPR/PE pipe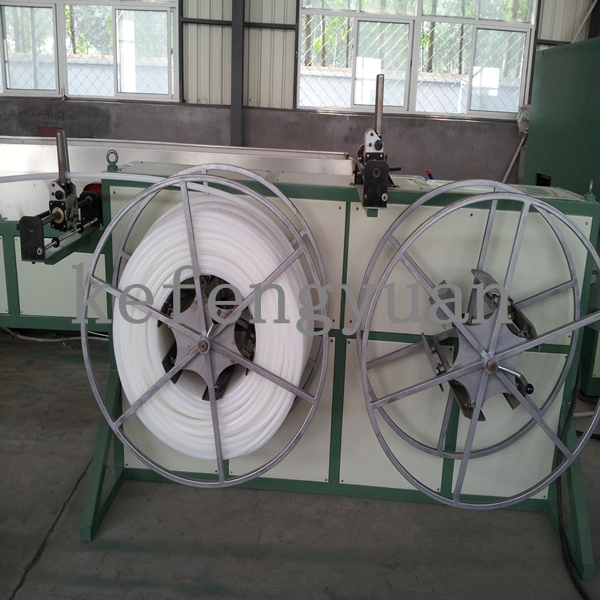 Construction of PE-RT on the floor of household. This pipe is used to convey the heating on the floor.
Winter warm keeper. It is widely used in every apartment in China now. The most and common size is 20mm;