PE Single Wall Corrugated Pipe Extrusion Line
Brand : Kefengyuan
Product origin : Qingdao
Delivery time :
Supply capacity : 10 sets per month
PE Single Wall Corrugated Pipe Extrusion Line
Plastic single-wall corrugated pipes have features of high temperature resistance, resistant to corrosion and abrasion, high intensity, good flexibility, etc.
The single wall corrugated pipe is widely using in many fields, such as auto wire, electric thread-passing pipes, circuit of machine tool, protective pipes of lamps and lanterns wire, tubes if air condutioner and washing machine, etc...
Molding corrugation pipe with smooth inside and outside surface, and even ripple at one time by corresponding die; Used as wire and cable passing pipe, washing machine drain pipe, dust collector pipe and ventiduct; Small size corrugation pipe of 4-6.7 are used in car.
Constituen of pe corrugated pipe machinery:
Kefengyuan developed the mahcine on the basis of traditional structure,
1. Single Screw Extruder, model of extruder depends on the pipe diameter and output capacity request.
2. Die head.
3. Forming machine. The corrugated pipe is formed by two groups of calibration mould block. The pipe is cooling by fan.
4. Haul-off machine.
5. Recoiler. Two position recoiler or single position recoiler.
6. We accept custom design according to clients' requirement;
Specification of pe corrugated pipe machine
| | | | | |
| --- | --- | --- | --- | --- |
| Model | KFYDPEG-90 | KFYDPEG-65 | KFYDPEG-45 | KFYDPEG-30 |
| Screw diameter (mm) | Φ90 | Φ65 | Φ45 | Φ30 |
| L/D | 30/1 | 30/1 | 30/1 | 30/1 |
| Output (kg/h) | 200 | 100 | 40 | 20 |
| Total power (kw) | 120 | 80 | 50 | 20 |
| Pipe dia. Range (mm) | Φ110-Φ200 | Φ40-Φ100 | Φ16-Φ40 | Φ2-Φ15 |
| Haul off speed (m/min) | 10 | 10 | 15 | 15 |
| Capacity annually (10km) | 150 | 150 | 150 | 150 |
Single Scrw Extruder with auto loader and dryer, there's PLC system you can choose; Raw materail is PE, PP, PA rasin;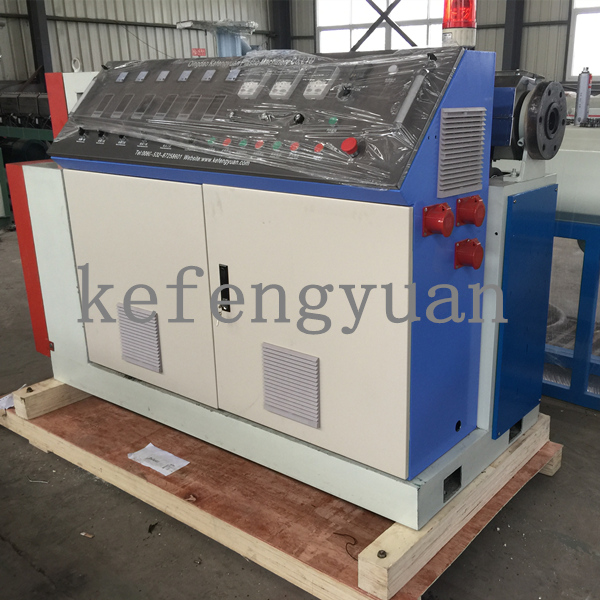 Die head&Mould: Material is 40Cr with Chromeplating treatment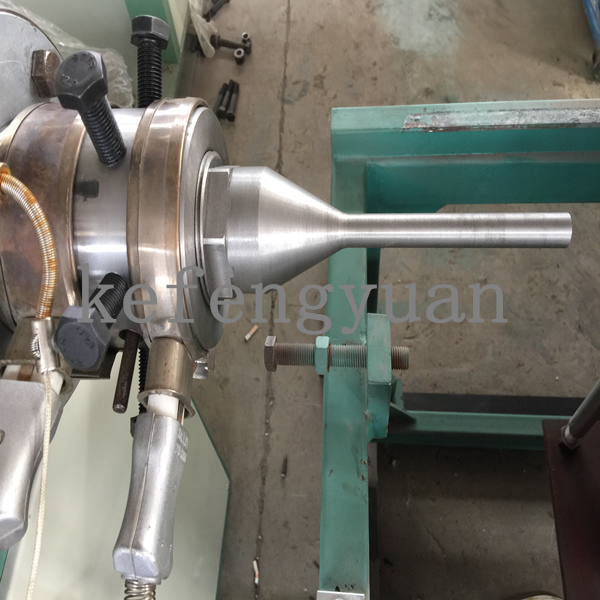 Online threading stainless steel wire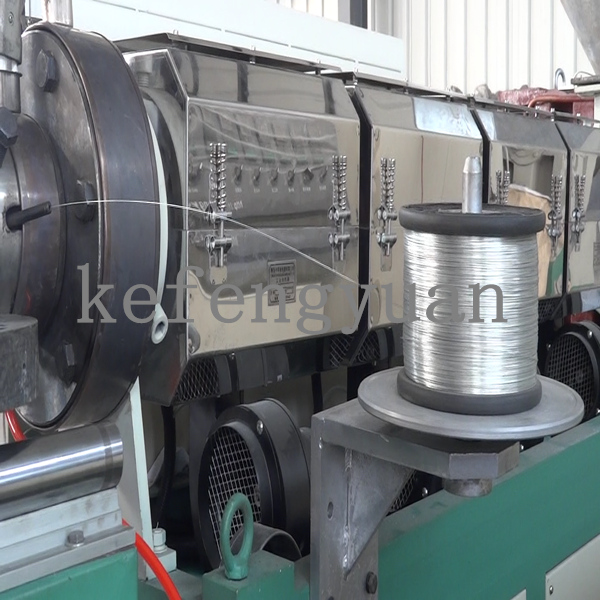 Forming Machine with mould block 39 pairs/42 pairs/49pairs/60pairs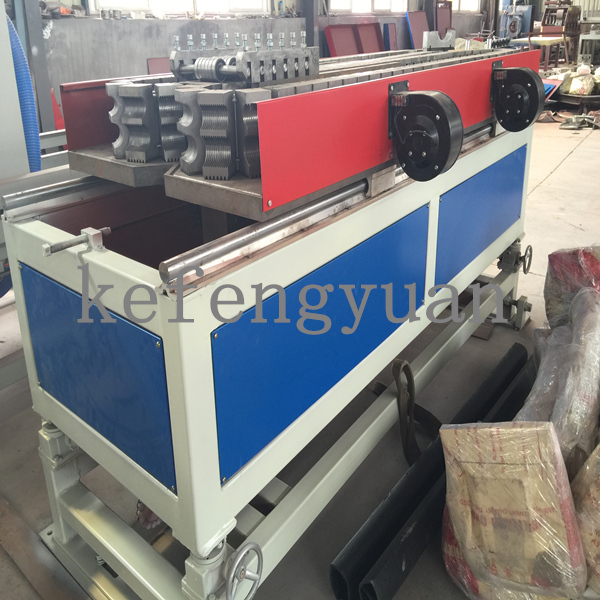 Double Station Recoiler: Different type of reociler is available, we accept customize;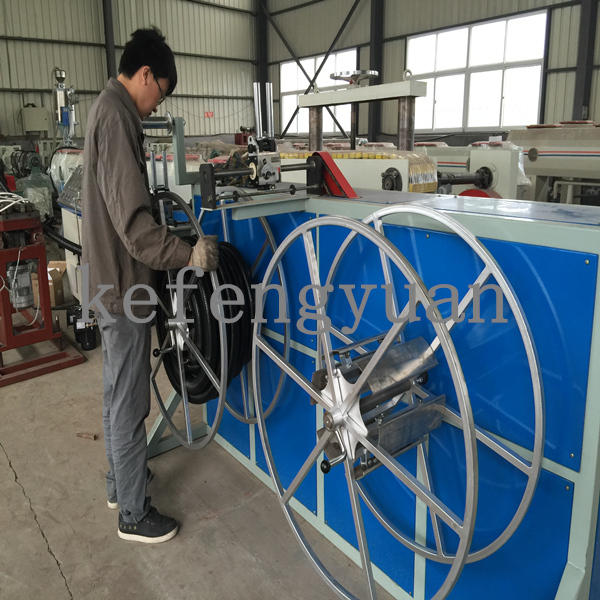 Mould Block Package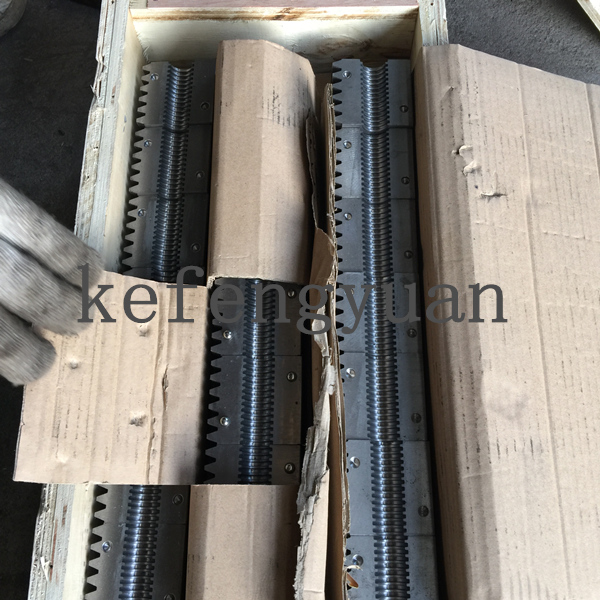 PVC corrugated pipe need to use conical twin screw extruder and raw material should be PVC powder;