Plastic Extruder
Brand : Kefengyuan
Product origin : Qingdao
Delivery time :
Supply capacity : 10 sets per month
Plastic Extruder: Single Screw Extruder, Conical twin screw extruder
Application of Single Screw Extruder(PE, PP, PA, PERT, PC)
Single screw extruder can produce many different kind of plastics products with auxiliary machines concerned, such as film, pipe, stick, plate, thread, ribbon, insulating layer of cable, hollow products, pelletizing, etc.
Application of Conical Twin Screw Extruder
Conical twin-screw extruder is widely used in the field of PVC profile, PVC pipe, PVC
panel/board/sheet, PVC pelletizing, Wood PVC compound product extrusion, etc. It has
advantages such as forced extruding, high quality, wide adaptability, long working life, low
shearing speed, hard decomposition, good compounding & plasticization effect.
Single Screw Extruder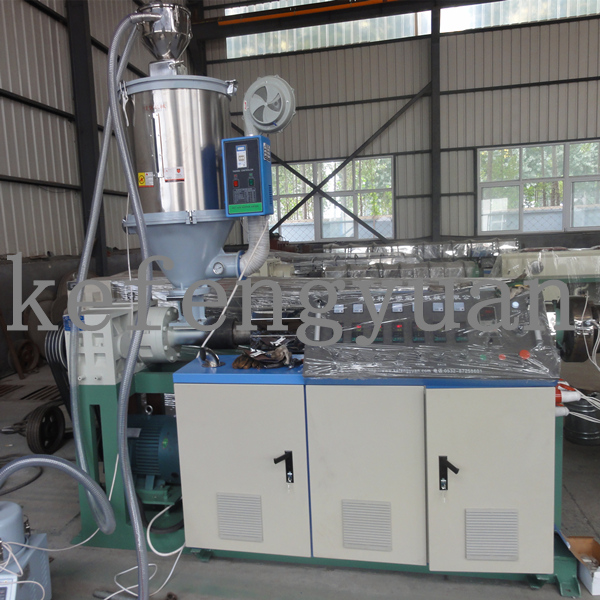 Conical Twin Screw Extruder