PVC Pipe Production Line
Brand : Kefengyuan
Product origin : Qingdao
Delivery time :
Supply capacity : 10 sets per month
PVC Pipe Production Line
Application of pipe: 50-250mm small size for water supply. 16-40mm small size for cable protection. Big size is used for water sewage pipe;
Constituent of PVC pipe production line:
1,Adopting two sets of conial twin-screw extruder with reverse outward rotation,
2,Die, spiral grooved core-rod for option roder to produce foam core pipe with in-wall and hollow wall pipe with screw thread.
3,Adopting vacuum calibrating and spray cooling baths, accurate calibration, fast cooling. The baths are made of stainless steel.
4,Haul-off machine with pheumatic control.
5,Saw bit cutter;
6,Phnumatic automatic stacker;
7,Concentrate control, high automation, easy operation.
8,Auxiliary machine: mixing machine,crusher,milling machine
Technical parameter:
Model

Screw

diameter

L/D

Pipe range

Capacity

Main

motor

power

Total

power

Line

length

U-PVC63

51/105

14.5:1

16-63

80-120

18.5

50

22

U-PVC160

65/132

14.5:1

75-160

200-250

37

100

22

U-PVC250

65/132

14.5:1

110-250

200-250

37

120

30

U-PVC315

80/156

15.25:1

160-315

300-400

55

200

30

U-PVC450

80/156

15.25:1

200-450

300-400

55

220

36

U-PVC630

92/188

17.86:1

315-630

400-800

90

350

42
Conical Twin Screw Extruder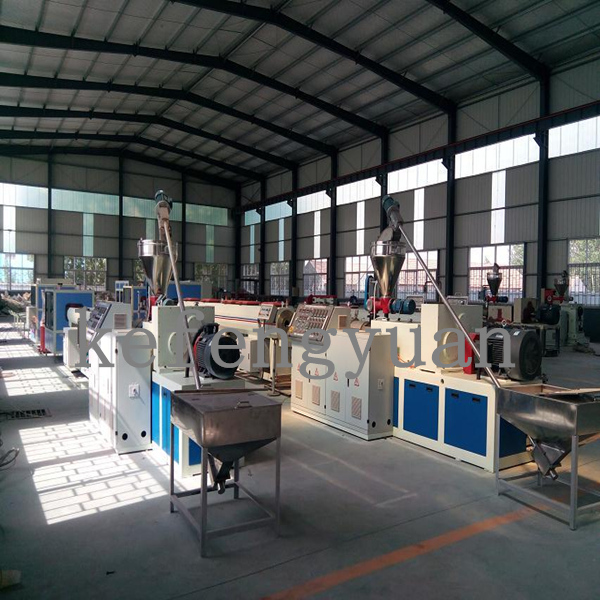 Two cavities Die Head, also can design four cavities according to customer's requirement;
Applicable size of PVC pipe: 16-40mm;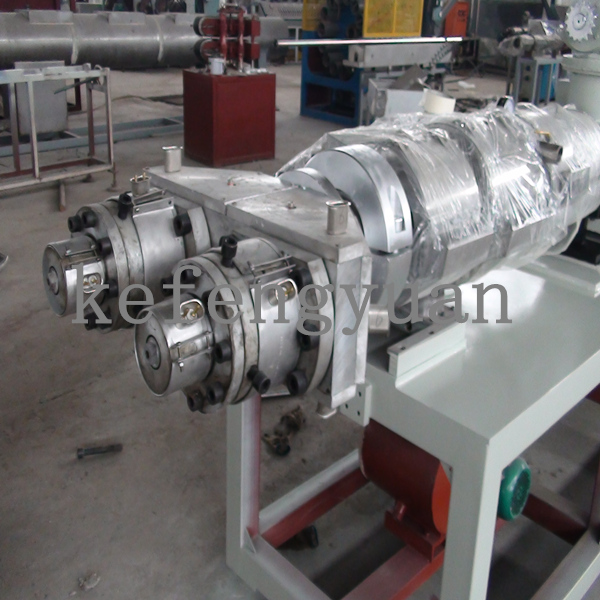 Two cavities calibration tank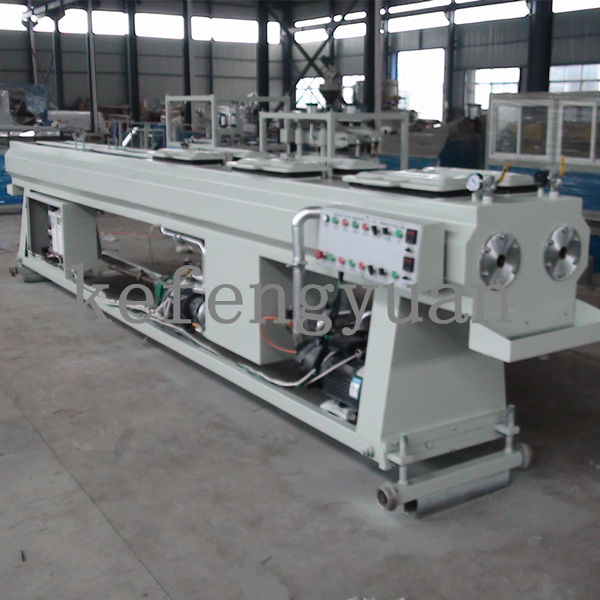 Vacuum Calibration Tank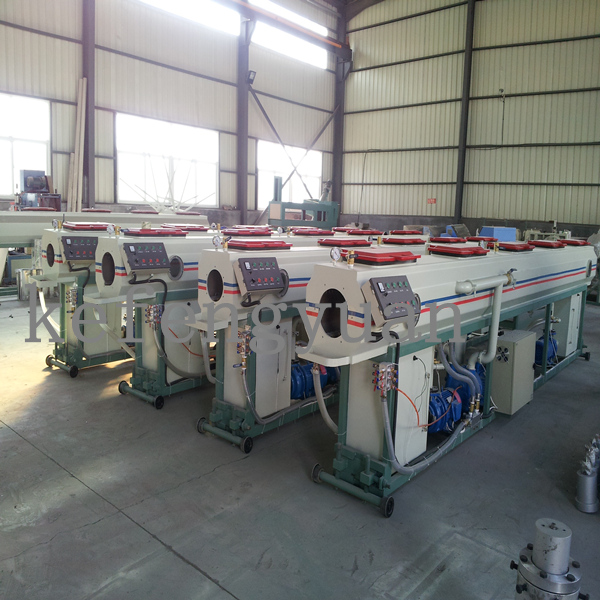 Two Caterpillars Haul-off Machine; Also can produce two cavities haul-off machine according to requirement, pneumatic control;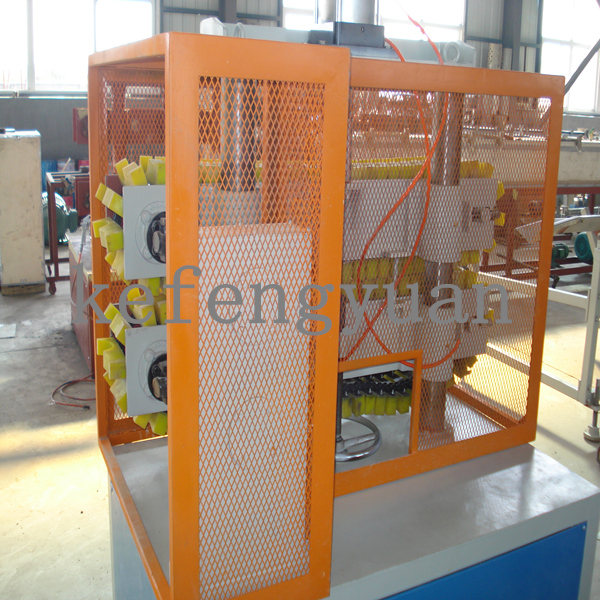 Blade Cutting Machine