PVC WPC Foam Board Machine
Brand : Kefengyuan
Product origin : Qingdao
Delivery time :
Supply capacity : 10 sets per month
PVC WPC Foam Board Machine
It is designed for producing various sizes of plastic composite products, such as WPC, WPC board, WPC decorate panel.
This line can product furniture board, advertisement board, kitchen board….with common size of 1200*(3-25mm);
WPC machine has features of low consumption, low noise, stable running..
This WPC machine include: extruder, mould, sizing mould, cooling bracket, haul-off machine, cutter (lengthwise and crosswise)and stacker.
The extruder of WPC machine adopt special wpc screw and barrel for extrusion. With different mould, WPC machine can produce wpc products with different shapes.
Flow Process:
PVC+wood extrusion line craft:
Wood milling(wood powder, rice husk)——Mixer(plastic+wood)——Wpc extrusion line
Item

Quantity

1.SJSZ -80/156 conical twin screw extruder

one set

2.Die mould

one set

3. Sizing unit(4 group)

4.Cooling bracket

one set

5.Haul-off unit(8 group)

one set

6.Cutting unit(lengthwise and cross)

one set

6.Stacker

one set

7.Electric control system

one set

8.Spare parts list

one set
Coical Twin screw extruder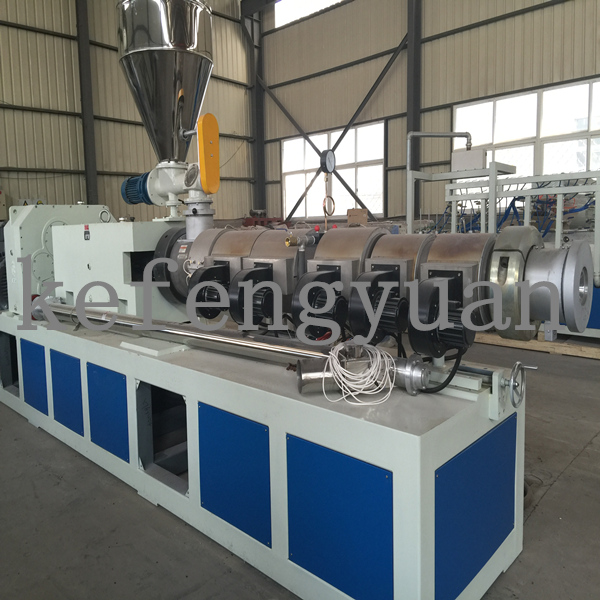 Mould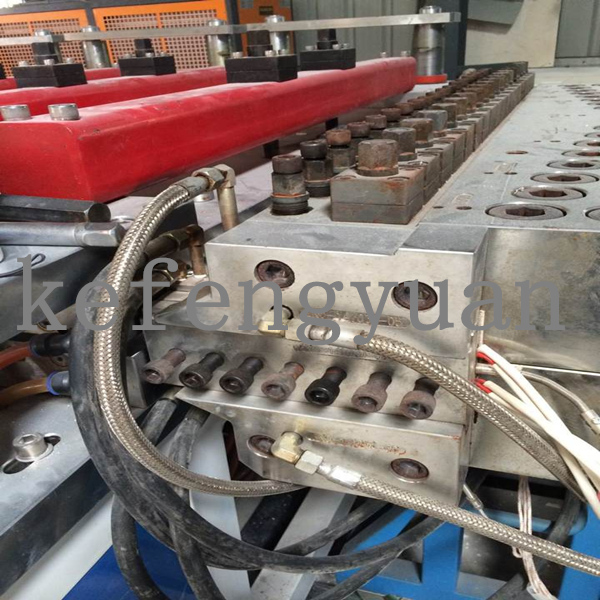 The calibration mould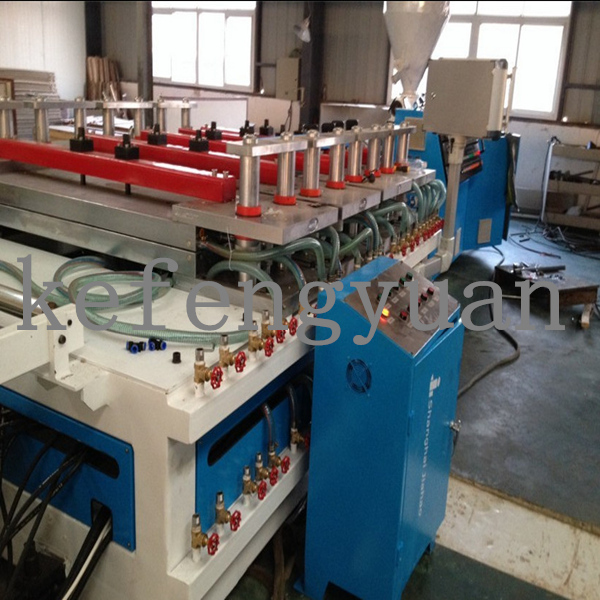 Finish PVC crust foam board