Shrinkable Corrugated Pipe Extrusion Line
Brand : Kefengyuan
Product origin : Qingdao
Delivery time :
Supply capacity : 10 sets per month
Flexible Shrinkable Corrugated Pipe Extrusion Line
This Extrusion line is utilized to produce PE PP PVC single wall corrugated pipe which are widely used as electric conduit, drain water pipe for clothing washer and so on.
Single wall corrugated pipe both inside and outside surface are corrugated, the wall thickness is small. So this kind of pipe can reduce cost than solid pipe. By changing mould block, we can produce different type of corrugated pipe.
And, this extrusion line can also automatically insert steel wire into corrugated pipe.
PP/PE (10-32) incombustible plastic corrugated pipes,
(4.5-9MM) Incombustible plastic corrugated pipes,
Bi-colour plastic corrugated pipes,
Corrugated pipes with joint, Extension corrugated pipes,
Magic corrugated pipes,
Prestressed Plastic Corrugated Pipe Extrusion Line
Process of PE PP single wall corrugated pipe extrusion line:
Raw material + master batches→mixing→vacuum feeding →material dryness →single screw extruder→extrusion mould→corrugation forming machine→meter measurer→double winder→finished product inspecting &packing
One production line can produce the shrinkable corrugated pipe and non shrinkable corrugated pipe by changing mould block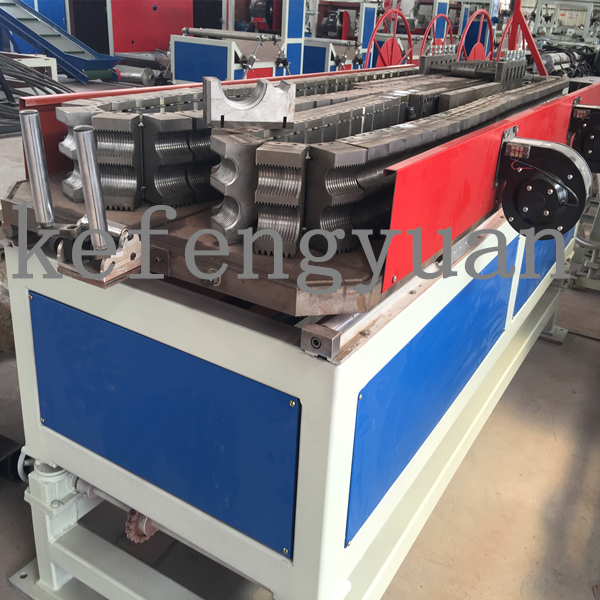 Mould Block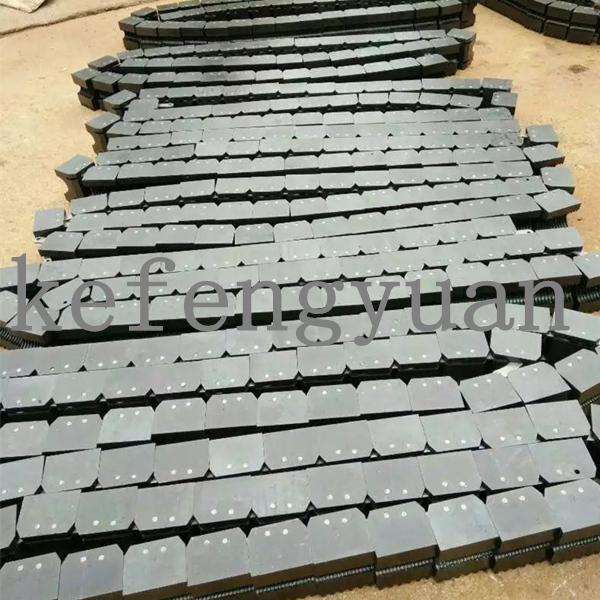 Finish Pipe