WPC Plastic Sheet Extrusion Machine
Brand : Kefengyuan
Product origin : Qingdao
Delivery time :
Supply capacity : 10 sets per month
PVC WPC Plastic Foam Sheet Extrusion Machine
Extruder: Appropriate Single-Screw Extruder (exhaust or not) or Conical Double Screw Extruder should be chosen on the basis of different materials. Specially designed screw and advanced temperature controlling system ensure the good plasticization, high output and stable extruding.
Screen changer and mould: The quick screen changer of hydraulic system ensures the short course of screen changing without material-leakage. Reasonable structure of mould should be chosen in terms of material, whereas moulds of clothes-rack mode are widely accept
ed to regulate flow-distribution and guarantee even thickness of plates (sheets).
Vacuum sizing platform: It is consists of four groups(eight sets) calibrating bench, let the material become the foam board that want to get, through chaning it, we can change the thickness of the board.
Cooling bracket: Equipped with corresponding guide roller, the cooling effect is better. In addition, the edge-shearing device equipped can guarantee fixed width of plates (sheets) and quality of edge.
Hauling machine
Cutting machine: It is of length-fixed cutting with cutting precision less than 2mm and adopts alloy blade or rigid alloy saw bit to ensure the good cutting effect and constantly stable performance.
Application: kitchen board, advertising board, furniture board
Features of 10mm pvc foam board apply to advertising board
1. Waterproof, Fireproof, Soundproof, weather resistant, easy to process;
2. Widely used in advertising board;
3. Thickness from 1mm to 30mm, different density;
4. Width: 1220mm;
5. Length: 2440mm or as per your requirement;
6. Density: from 0.3 to 0.9 g/cm3.
PVC Foam Board Has Many Ways Of Processing
★ second thermoforming and cutting
★ it has smooth surface and can be used for professional printing and photo
★ general wood tools can be used for planing, drilling, nailing, sawing, cementing, jointing and sticking, etc.
★ Welding according to general welding procedure
★ can weld with other PVC materials.
Conical twin screw extruder with different model: SJZ80/156, SJZ92/188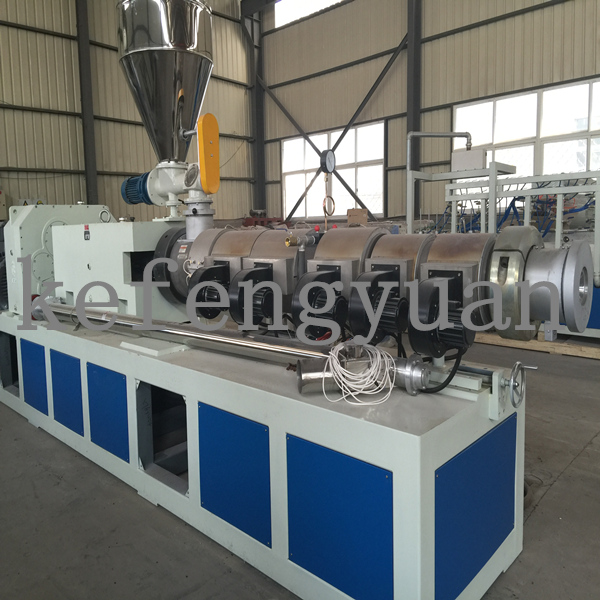 Die head & Mould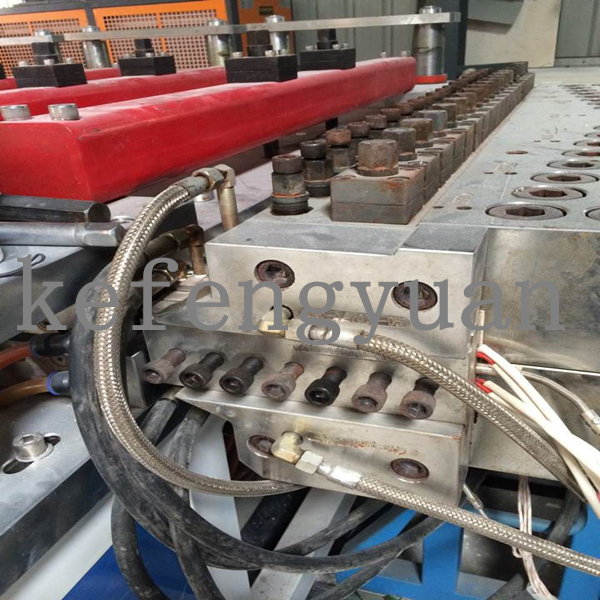 Four sets of calibration mould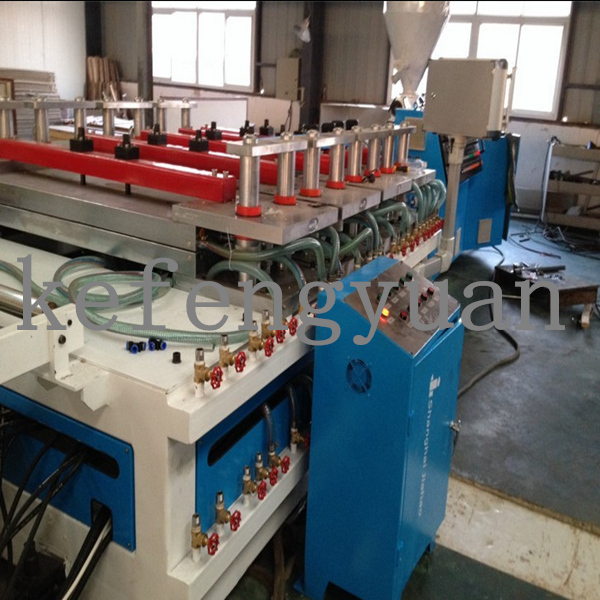 Cooling bracket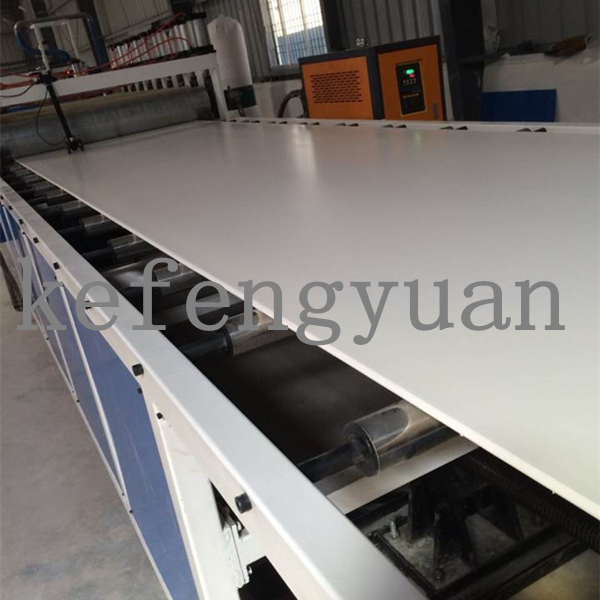 Different color can be produced